Crafting
Edit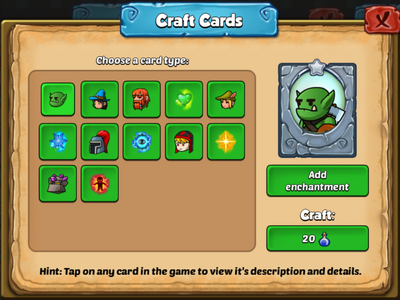 You can create cards in your collection. Creating cards spends mana or rubies. Sell unneeded cards for mana to create new cards. Each additional enchantment increases the cost of the card. Some enchantments are cheaper than others. Keep in mind, you can't change card's enchantment after the card has been created.
Card Packs
Edit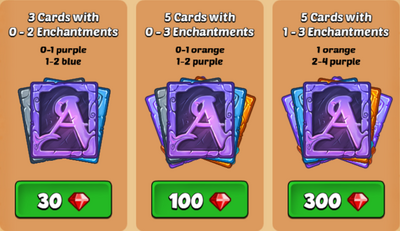 You can buy a random cards from the card packs in the shop. Some players prefer to buy packs for the 100 rubies, sell cards for mana and make the cards that are needed.
Training missions
Edit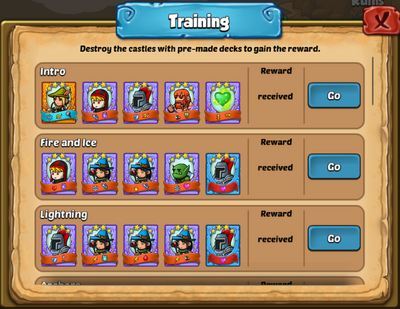 For the completion of the training missions, you will get new cards as a reward. These cards will help you very much in the early stages of the game.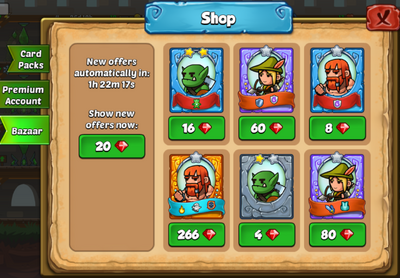 You can buy new cards on sale. Every 12 hours for sale appear new offers, or you can see the new offers immediately for 20 rubies. Timer is not reset if you refresh offers with 20 rubies. Cards are on sale at two times cheaper than in crafting.
Achievements
Edit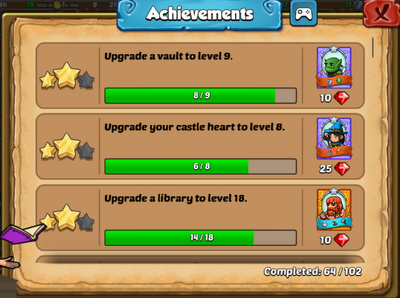 For your achievements, you also get a cards.
Community content is available under
CC-BY-SA
unless otherwise noted.