Welcome to the Arcanox: Cards vs Castles Wiki
Arcanox is a blend of collectible cards, tower defense game and combat strategy MMO for Android. It is developed by Juhu Games, a one-man indie game studio founded by Christian Teister in Hamburg, Germany.
Arcanox is available on Google Play since March 24, 2015.
Pages
Game Description
Collect and upgrade over 4500 minion and spell cards. Develop your ultimate unique deck and strategy. Attack castles of players from all over the world and steal their gold. Build, upgrade and expand your mighty castle. Defend your castle with dragons, cannons and barricades, as well as devious traps. Master cunning strategies that are unlocked with every new minion, spell, enchantment, trap and defender. Crush multiplayer and singleplayer opponents and become a legend in Arcanox: Cards vs. Castles.
Features
Enjoy unlimited thrilling PvP and singleplayer battles for FREE
Construct unique decks with over 4500 minion and spell cards
Build an unconquerable fortress
Join together with other players to form the ultimate guild
Borrow powerful cards from other players to make your deck even stronger
Improve your defense with game-changing enchantments
Surprise attackers with devious traps
Optimized for smartphones and tablets
Easy to learn but difficult to master
Arcanox is available in English, Spanish, French, Italian, German and Russian.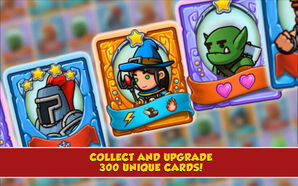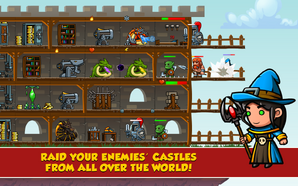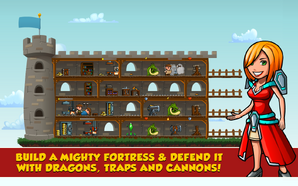 Community content is available under
CC-BY-SA
unless otherwise noted.